We dive deep together in this 3 month intensive too:
dismantle oppressive systemic traumas stored throughout the body through Myofascial release techniques to alleviate Chronic Pain and restore balance in your mind, body, spirit.

practice Ayuervedic Nutrition to heal from inside out

Improve Mental Health through Yoga asana, breath work, and Meditation techniques

designed specifically for you with private videos unique to your needs; progress sheets, and Ayurvedic cheat sheet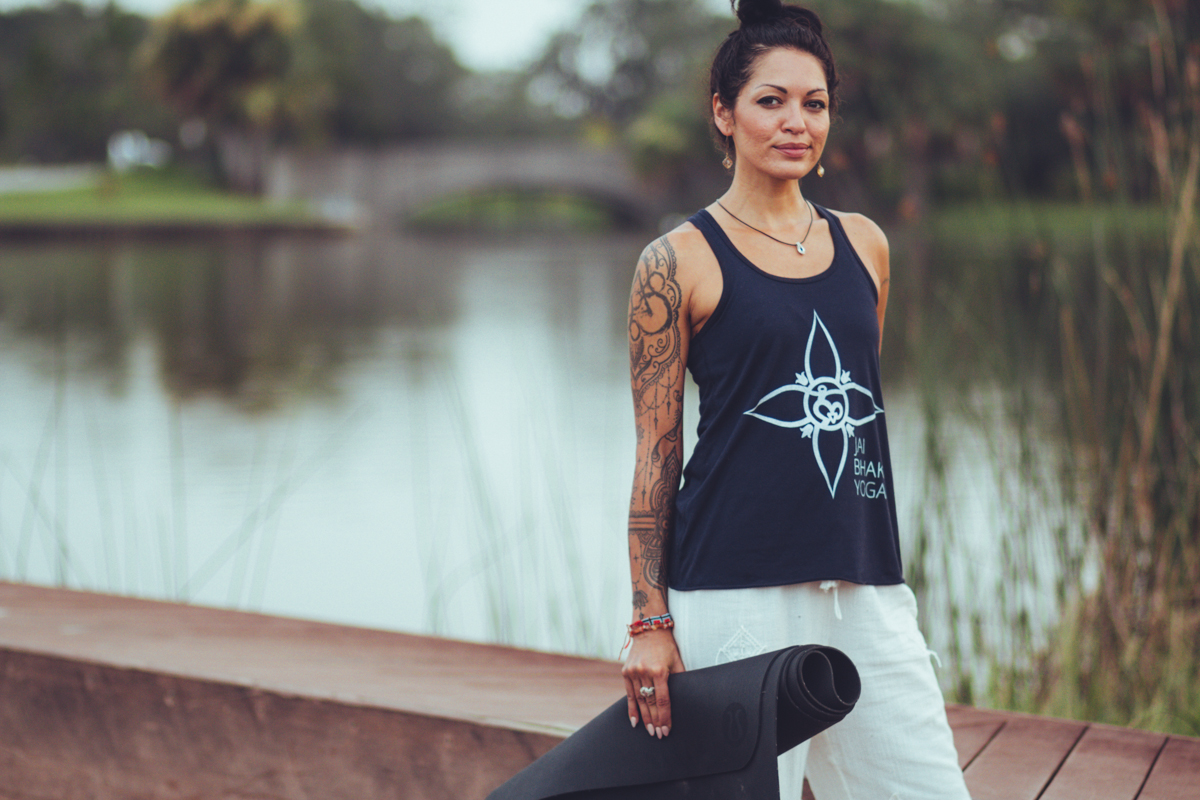 Hi, I'm Christina Andrini
When life gives you choices, choose better.
As a passionate leader, activist, and conscious yoga and wellness educator; I am dedicated to standing up for social justice, racial equity, accessible holistic and health care services to dismantle oppressive conditional and systemic patterns leading to chronic pain, mental illness, disease, and addiction in marginalized and impoverished communities. I travel the world to study with exceptionally gifted yoga leaders, therapists, bodyworkers, Ayurvedic practitioners, and leading industry business innovators to develop alternative methods of alleviating chronic pain, stress, and conditional patterns stored in the body through yoga, meditation, Ayurvedic diets, spiritual and adaptive myofascial energetic practices to heal and rebalance our bodies from the inside out.
I refuse to accept that I cannot change or make change. I'm committed to being accountable for owning my truth, educating consciously, collaborating with other visionaries to be responsive not reactive, honoring yoga Sutra 1:1 'Atha Yoga Ashunasanam- Yoga begins Now.'
In 2017 I took my yoga into action. Founded 501(c)(3) Jai Bhakti Yoga Foundation and developed JBFY 200 hour Online Adaptive School of Yoga originating in New Orleans, LA. As an accredited E-RYT, YACEP, I train and equip future leaders and yoga providers with the tools to stand up for social and racial inequities, overcome trauma, mental illness, and addictive behaviors, through yoga and progressive alternative holistic wellness practices including online courses, continuing education, global yoga and cultural retreats to inspire conscious social change and better life choices.
Thanks for submitting your information! Please continue with the checkout process.
Frequently Asked Questions
As to the questions I have been frequently getting:
Are there discounts?
We have a pre-sale, early bird, paid in full, and extended payment plan options on our site which have been discounted only for a limited time. As you asses the price, especially if you are coming from another yoga school, keto in mind what you are paying for is a high-end, online, comprehensive, 200 hour Adaptive Yoga and Business Training as an intensive- with lifetime access to the material.
Can I get a refund if I'm unhappy with my purchase?
This is a commitment to enhance the quality of your life that you have been creating barriers towards a break through.
There are NO Refunds once you make this commitment as the course material will be immediately available for you and you will have lifetime access to it.
This begins the portion of your "Tough Love" coaching. This is a commitment we are making together. You are NOT alone.
You will also be able to utilize your coaching as a tax-deductible contribution as we appreciate your support.
How do I schedule my appointment?
Upon purchasing your coaching/sessions, you'll receive further instructions on how to book a time for your appointment. We use Calendy to schedule our sessions.
Can I purchase coaching more than once?
Absolutely! If you find yourself in need of coaching more than once, simply purchase the coaching again or sign up for my DIVE deep course which takes us further into where you would like to steer your personal/professional development.
How many times have you led coaching/ privates/ 200 hour trainings?
This will be my fifth season and sixth time.
What is the commitment?
In any given week, you may be asked to:
watch 4 hours of pre-recorded content.
attend 2x wkly coaching sessions
complete 1 hour of homework / self-study
enjoy 3-5 hours of yoga and wellness practices