Jai Bhakti Yoga Foundation 200hour Online Adaptive School of Yoga is intended to equip the teacher trainer with the tools needed to teach yoga and wellness practices to marginalized, disabled, and under served communities in a healthy, safe, and conscious manner.
Through accessible and adaptive sequences, pose modifications, and theraputic approaches to rehabilitation, recovery, mental health, and trauma informed practitioners, we are able to enhance the quality of life for each student while reducing the dependence of perscription drugs.
We adhere to the traditional requirements of Yoga Alliance standards as well as include up to date research and advancements per training in the areas of but not limited too: Parkinson's and movement disorders, spinal fusion, limited mobiliity, mental and emotional disabilities, osteoarthritis, sciatica, and breathwork.
All teacher trainers will leave confident to share and inspire others through yoga and wellness practices and modifications provided through this online training.
An optional "in-person" retreat is available at the end of your training for graduation. Can be done live stream as well.
After successful completion of your teacher training, you will receive your certificate both via mail and digitally for your records and to register with Yoga Alliance.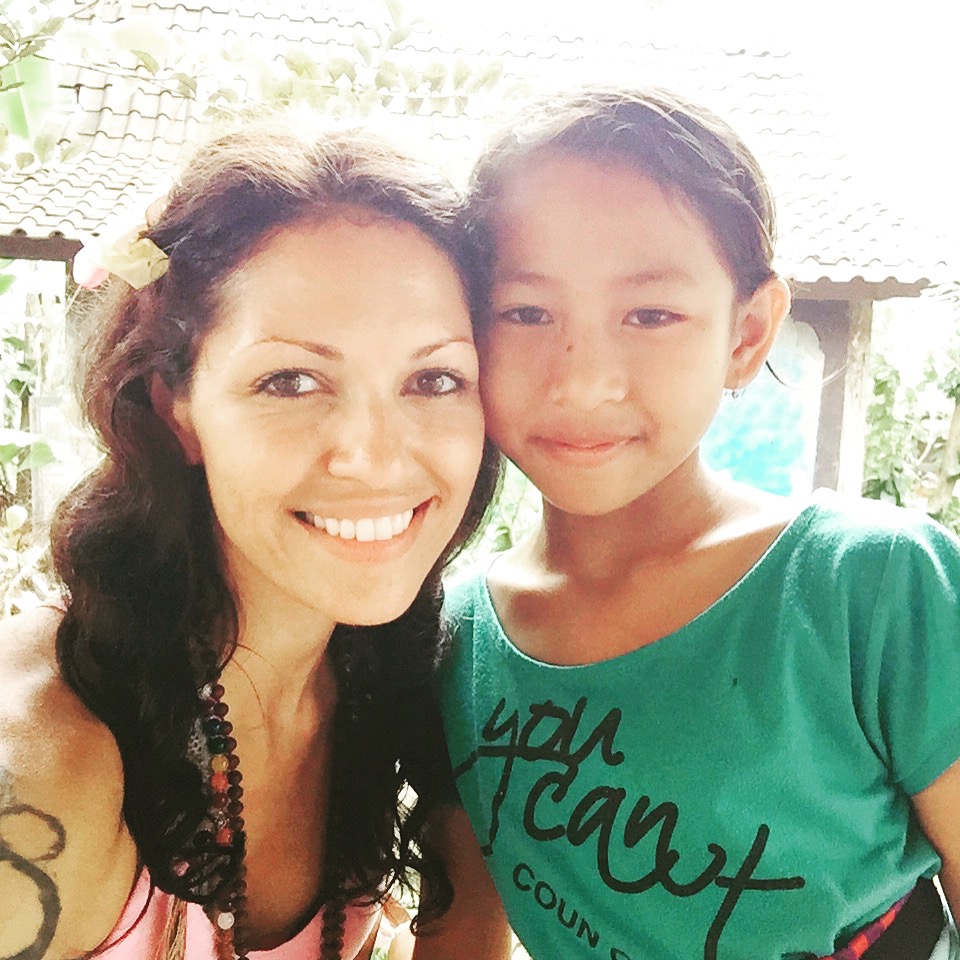 Hi, I'm Christina Andrini
I am excited to be your lead instructor through this journey. Yoga is a process of self discovery. Mine started in 2007 and I have been teaching professionally since 2011. I have a desire to share the gift of yoga globally and through recent transitions, this desire has become a reality.
Since 2011, I have gravitated to teaching special needs children and adults, which then led me to Bali where I embraced adaptive and accessible yoga techniques that brought me to create this school. My journey led me to the effervescent New Orleans, LA, where I founded Jai Bhakti Yoga Foundation, the Adaptive School of Yoga, pioneered Aqua Yoga in New Orleans, as well as the Day of Yoga and Wellness Festival, Yoga En Espanol, collaborate with alignment minded organizations to expand our reach, and began teaching yoga to Seniors, Eldery, military, and first responders.
In March of 2020, COVID19 impacted the world like no one has ever seen in a lifetime. Inspired by the challenge to overcome an unseen enemy, and to outlive this pandemic, I took the organization 100% online to livestream classes for facilities, record videos, and led daily morning classes free via social media platforms to sustain mental health and wellness not just locally, but globally. Through this online platform, we will be able to inspire, grow, and make great changes as we come together.
For those reasons, I am excited to be apart of what you will blossom into and rise up to make a social impact and change in our world and the world of yoga.
Christina Jai Bhakti Andrini offers a tremendous amount of love and spirituality through her Bhakti yoga practice. Our Costa Rica yoga retreat was a transformational experience for Scott and myself. Highly recommend Christina Jai Bhakti Andrini as a "true authentic spiritual yogini".
Namaste -Rain Cal