This course is created to train yoga teachers and future leaders to teach adaptive and accessible yoga styles to:
Dismantle oppressive behaviors that limit our expansion, growth, and opportunities in today'ssociety
Alleviate chronic pain from stored trauma held within the Myofascial system
Cultivate the tools to induce Homeostasis (inner peace and balance) through Ayurvedic self-healing practices
All designed to consciously educate and offer marginalized, disabled, elderly, seniors, trauma informed, military, veterans, and first responders access to alternative, holistic health that heals from the inside out.
This training explores the various modifications and tools to equip teachers with the confidence to successfully lead empowering classes in limited mobility and disabled communities.
The training It is set up to drip content monthly as to give you plenty of time to process the information and complete the course at your pace over the next 4 months.
We will have:
2 weekly group coaching sessions live via Zoom CST
lifetime access to course curriculum
done-for-you content
private fb group
Teachers are able to register with Yoga Alliance upon successful completion of this 200 hour Online Adaptive Yoga Teacher and Business Training Course.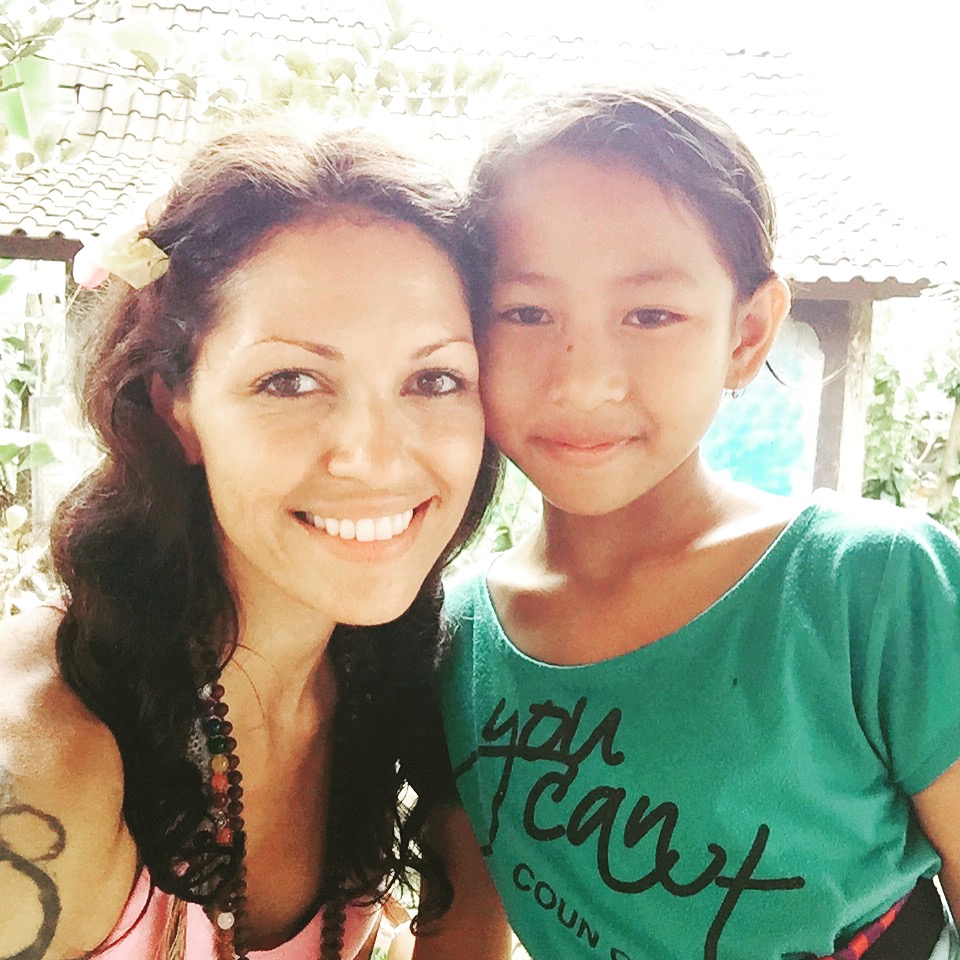 Hi, I'm Christina.
When life gives you choices, choose better.
As a passionate leader, activist, and conscious yoga and wellness educator; I am dedicated to standing up for social justice, racial equity, accessible holistic and health care services to dismantle oppressive conditional and systemic patterns leading to chronic pain, mental illness, disease, and addiction in marginalized and impoverished communities. I travel the world to study with exceptionally gifted yoga leaders, therapists, bodyworkers, Ayurvedic practitioners, and leading industry business innovators to develop alternative methods of alleviating chronic pain, stress, and conditional patterns stored in the body through yoga, meditation, Ayurvedic diets, spiritual and adaptive myofascial energetic practices to heal and rebalance our bodies from the inside out.
I refuse to accept that I cannot change or make change. I'm committed to being accountable for owning my truth, educating consciously, collaborating with other visionaries to be responsive not reactive, honoring yoga Sutra 1:1 'Atha Yoga Ashunasanam- Yoga begins Now.'
In 2017 I took my yoga into action. Founded 501(c)(3) Jai Bhakti Yoga Foundation and developed JBFY 200 hour Online Adaptive School of Yoga originating in New Orleans, LA. As an accredited E-RYT, YACEP, I train and equip future leaders and yoga providers with the tools to stand up for social and racial inequities, overcome trauma, mental illness, and addictive behaviors, through yoga and progressive alternative holistic wellness practices including online courses, continuing education, global yoga and cultural retreats to inspire conscious social change and better life choices.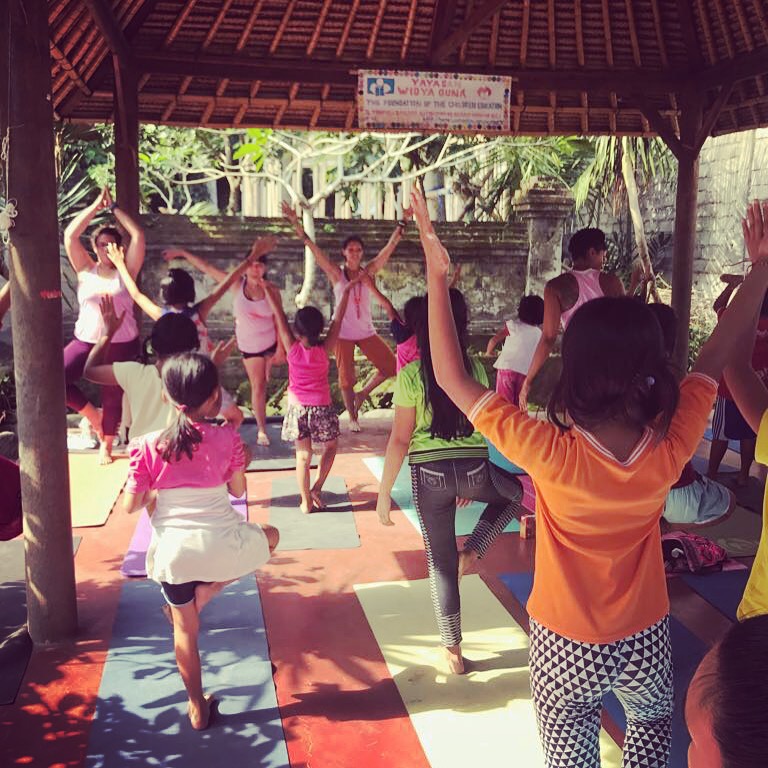 Make a Difference in the World
Impact the lives of youths, disabled children and young adults near or far. Here an image of our teachers in Bali, Indonesia leading disabled children.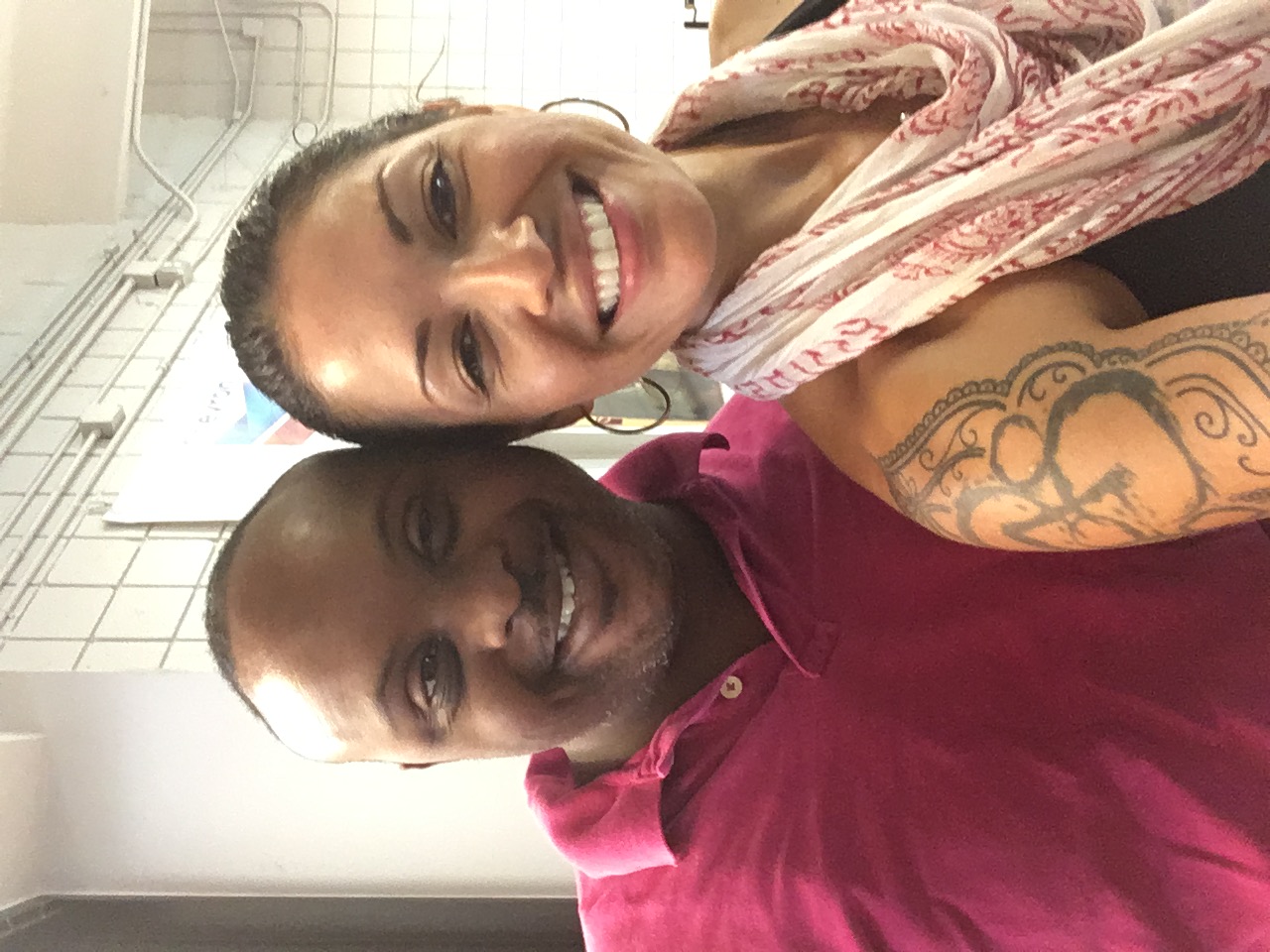 Working Together With Disabilities
Taking time to learn the needs of our special communities and provide wellness and yoga programs that focus on development and sustainable growth through behavior and mental health.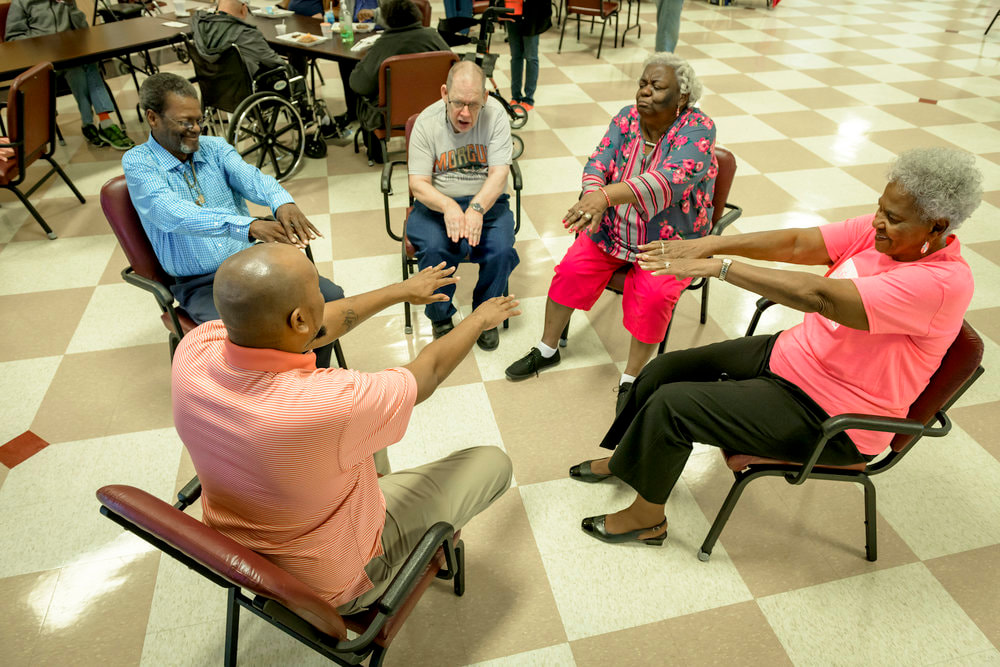 Making Yoga Accessible
Learn the techniques to safely and consciously teach yoga to our seniors and elderly living in independent to assisted living facilities. Keeping our seniors healthy, moving, and fit, reduces the risk of illness in the future. We go over ways to bring this practice to them.